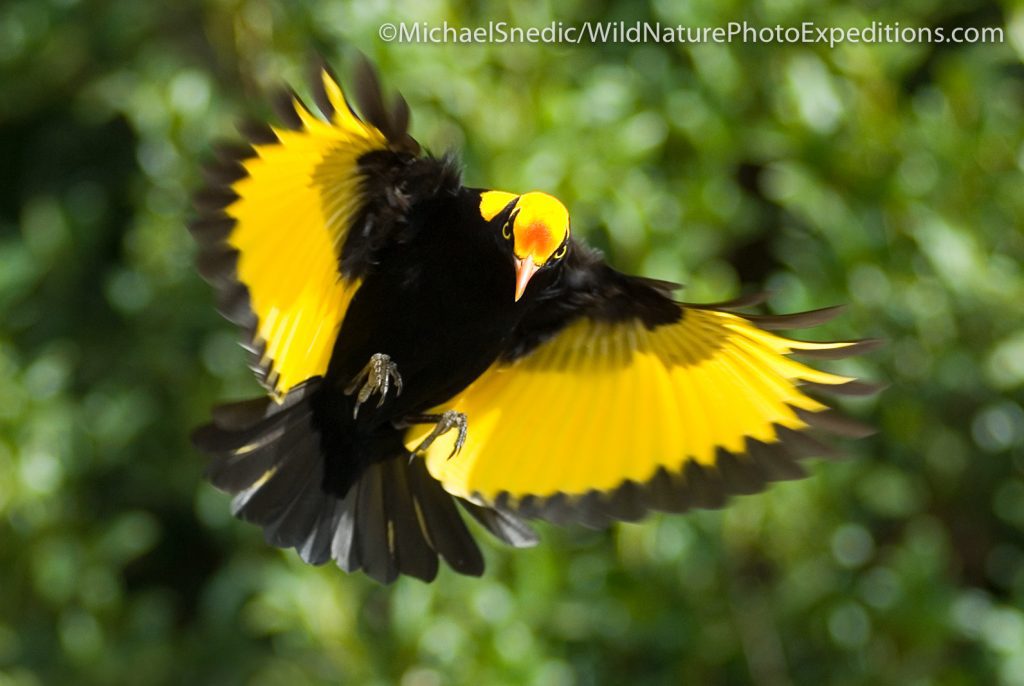 A two-hour drive from Brisbane or a one-hour fifteen-minute drive from the Gold Coast, Lamington National Park is World Heritage listed for good reason. Habitats vary from subtropical and remnant rainforests, ancient Antarctic Beech forests, sclerophyll and eucalyptus forest. The variety of wildlife species, therefore, is incredibly varied. Birds and other wildlife are used to visitors, so they can also often be photographed at close range. Some of the species of birds that frequent the Lamington National Park include the rare Albert's Lyrebird, the Regent and Satin Bowerbird, the Noisy Pitta and the Eastern Spinebill (amongst 245 or so species of birds found in Lamington National Park). Mammal species include the cute macropod called the Red-necked Pademelon, which often frequents the visitor areas, as well as the nocturnal Brush-tailed and Ring-tailed possums which are regular visitors. Two of the many reptile species that can be seen and photographed include the Leaf-tailed Gecko and the pure black Land Mullet, Australia's largest skink.
Wildlife photography in Lamington National Park is quite easy, as there are plenty of walking tracks where many of the wildlife frequent, so with such an abundance of wildlife that is readily accessible – though admittedly some do require patience – it is one of the best locations in Australia for wildlife photography, regardless of your skill level.
If you have a passion for wildlife, nature or travel photography and would love to go on a small-number, professional photography adventure, please get in touch with Michael Snedic at WildNature Photo Expeditions. You can call him on 0408 941 965 or fill in this Contact Form and he will get back to you ASAP.